Phytoceramides restore aging skin from the inside out. That means it reaches cells all over your body, not just, for example, your face when you apply a topical cream.
Learn  why phytoceramides just make sense.
Phytoceramides: The Latest "It" Ingredient for Healthy Skin
As we get older, our skin starts to lose the firmness and moisture that came with youth. So starts the search for the perfect product to regain plump skin and a dewy complexion. One trending ingredient category has captured the interest of beauty shoppers: phytoceramides. Should you give them a try?
What Are Ceramides?
The body naturally makes six ceramides, which are lipids that help the skin to retain density and lock in moisture. Skin ceramides make up 35–40% of the lipids in the extracellular "cement" that binds together protective cells in the outermost skin layer (i.e., the stratum corneum).
These ceramides are impermeable, which means they keep excess water and toxins out of skin, but are strong enough to retain the moisture it needs. Ceramides are also what keeps our skin smooth, supple and tight.
As we age, our skin stops producing these lipids and the results aren't pretty: visible aging skin.That includes wrinkles, age spots and rough, uneven skin.
To improve aging skin, researchers have investigated whether ceramides produced from other sources can help maintain healthy, younger looking skin. Ceramides were once mainly derived from soybean and bovine sources, but the market is vastly expanding.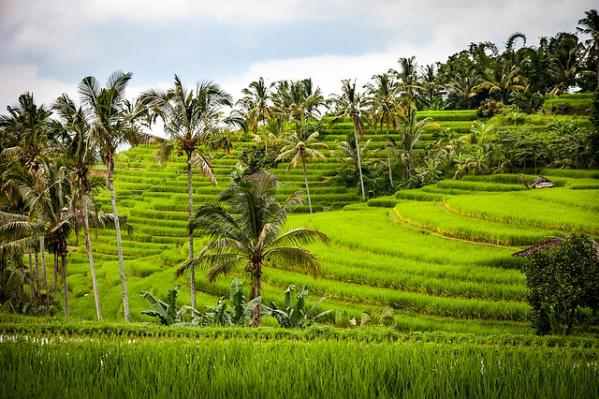 Public Domain from pixabay
Introducing: Phytoceramides
Phytoceramides are found in many common foods such as eggs, soybeans and spinach, but only comprise 0.3–0.4 grams/day of the typical person's diet.
Therefore, replenishing these nutrients is often a job for topical products or dietary supplements that contain phytoceramides derived from sources like wheat, rice or even sweet potatoes. As mentioned earlier, the skin has six forms of ceramides and those derived from plants are chemically identical or very similar to our own, making them a very compatible ingredient for the skin.
Taken orally as a dietary supplement, phytoceramides are said to reach the skin's top-most layers through its natural process: "delivery by the bloodstream to the deepest skin-cell layers, then gently nudged into the extracellular matrix. There, it restores the barrier function". Moreover, ceramides also prevent melanogenesis, which occurs when the skin makes too much pigmentation resulting in age spots and other types of skin discoloration.
There's also hope for those worried about keeping skin free of fine lines: "Studies have shown that phytoceramides reduce levels of free radicals in the skin and inhibited elastase enzymes, which would ordinarily destroy elastin and contribute to loss of skin flexibility and increased wrinkling."
Applying ceramides directly to the skin is said to help add moisture, but the results are only temporary. According to one source, "The problem is that a topical ceramide application is not the body's natural route for infusing the skin's outer layer with ceramide molecules—that occurs from the inside out".
Free Report Tells How to Extend the Quality of Life 10 Years. Click Here.
Does it Work?
Phytoceramide products have been available for decades overseas in places like Japan and China. But, where is the evidence that they work?
Several studies cover the safety and efficacy of wheat-/rice-derived ceramides. In one study on a wheat-derived phytoceramide, women with dry to very dry skin took either a placebo or phytoceramide supplement (200 mg/ daily) for three months. Skin hydration was then assessed using various dermatological analytical equipment, a dermatologist's examination and self evaluation. Those taking the phytoceramide extract displayed more skin hydration, as assessed by all these testing methods. Dry patches, roughness and itching were all reduced. None of these results were found in the placebo group.
In another study of a wheat-derived phytoceramide, 350 mg of the ingredient was found to hydrate the skin, reduce dryness and reduce redness. While phytoceramides cannot treat conditions or diseases, some studies have even found benefits for individuals affected by skin conditions like atopic dermatitis.
A double-blind study from Osaka City University focused on rice-derived phytoceramides. The supplement (40 mg/day) was tested in 33 people and found to be safe and helpful for delivering benefits to the stratum corneum.
It should be noted that like all skin health supplements, phytoceramides won't erase wrinkles overnight. Rather, since the skin takes about one month to renew itself, it will take time for new, healthy skin cells to reach the skin's surface.
via Phytoceramides: The Latest "It" Ingredient for Healthy Skin

What Are Phytoceramides?
Phytoceramides work to help the skin retain its natural moisture and in many ways can help existing topical products such as lotions and creams to work even better. This anti-aging supplement is ideal for those who suffer from dry skin, skin damage, eczema or psoriasis, or other issues related to the tone or texture of the skin.
These are natural proteins that can help to replace the ceramides within the own body, which will gradually decrease over time. The result of this is that the skin will begin to take on a more youthful look, and recent research also shows that Phytoceramides can help to improve the look of the skin and nails as well.
Phytoceramides is one of the most popular anti-wrinkle pills on the market today and one that has gotten a lot of attention from some very outspoken television doctors.

What many people do not know is that this anti-aging pill can turn many of the signs of aging, but only when a high-quality product is used.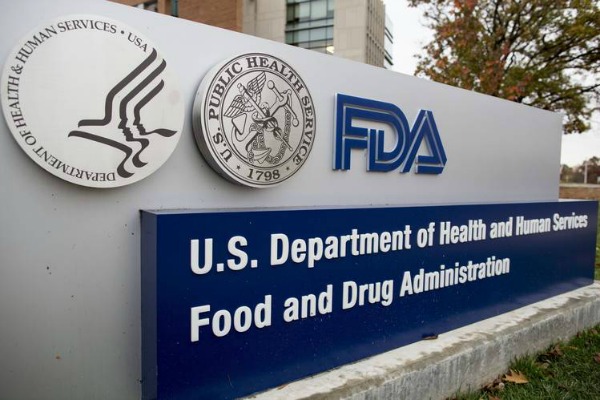 Because the texture and tone of skin begins to change and deteriorate over time, many people are looking for natural treatments to help slow down the aging process. Phytoceramides have recently been promoted as one of the most powerful anti-aging supplements available and were recently approved by the FDA for this purpose.
Recent research into the use of Phytoceramides shows that it can help to improve the moisture barrier of the skin, reduce wrinkles and fine lines, and improve the texture of the skin, hair, and nails. This research is based on the highest quality Phytoceramides, which may not be available in local stores.
via ★ Dr Oz Phytoceramides Reviews Reveal the Truth
How Fast Do Phytoceramides Work?
It may surprise you to see just how quickly Phytoceramides help to improve the quality of your skin, your hair, and your nails. In fact, many people begin noticing that their hair grows thicker and faster and that their nails begin to look better. In order to avoid Phytoceramides side effects, choose a chosen brand.
It is not unusual for people to begin seeing a difference in the quality of their skin within two weeks to three weeks, depending on the amount of aging and environmental damage that has already occurred.
via Phytoceramides Side Effects? Learn the Truth
Convinced? If so, Green Planet Nutraceuticals has an excellent phytoceramide product. For those with wheat allergies, they will be glad to know our phytoceramides are derived from rice. Plus, if you read the studies rice-derived phytoceramides are more powerful than wheat-derived phytoceramides.
But I digress. You can pick up a bottle on our Amazon.com listing. Try it for 30 days.
Click Here to Sign Up For Our Deep Discount Product Offers.
Save