A committed group of scientists is seeking to validate metformin as the first-ever anti-aging medication.
In this day of staggering drug prices, metformin is available as a low-cost generic.
One mechanism by which this drug works is by activating AMPK, an enzyme inside cells that lowers blood sugar by promoting energy utilization.
Activating AMPK has broad-ranging effects that extend far beyond blood sugar control. Studies show that boosting AMPK activity can prevent—and even reverse—the life-shortening effects of aging, such as cardiovascular disease, diabetes, neurodegenerative diseases, cancer, and more.
In this article, we'll review data that persuaded the FDA to allow metformin to be studied in humans as the first anti-aging drug.
Broad-Spectrum Effects
The most commonly prescribed antidiabetic drug is metformin. It has been in use in England since 1958 and in the United States since 1995.
Derived from a compound found in the French Lilac, it has a track record of safety and effectiveness at routine doses of up to 2,000 mg daily.
So what evidence is there for the FDA to consider this drug as an anti-aging medication? The reason is simple:
Metformin can block or diminish many of the fundamental factors that accelerate aging.
These include protecting against DNA damage glycation, poor mitochondrial function, and chronic inflammation. This important drug has been shown to facilitate DNA repair, which is critical for cancer prevention.
By attacking these fundamental degenerative processes, metformin can prevent the development of aging's most troubling diseases.
Metformin has also been shown to increase the production of known longevity-promoting signaling molecules in cells, such as mTOR and AMPK—all of which reduce fat and sugar storage and increase youthful functioning at the cellular level.
Studies have shown that by activating AMPK, the drug specifically impacts lifespan. For example, roundworms treated with metformin have higher AMPK activity and live about 20% longer than untreated control animals. Mice treated with metformin have been found to live nearly 6% longer than controls. And most impressively, diabetics taking metformin were shown to live 15% longer than healthy individuals without diabetes!
AMPK activity declines with age, making us more vulnerable to many of the diseases associated with aging. Fortunately, a wealth of recent studies show that by activating AMPK, this versatile drug plays a major role in preventing age-related disorders including cancer, cardiovascular disease, obesity, and neurocognitive decline.
By combatting many of the underlying causes of aging—and by activating AMPK—metformin can be considered a broad-spectrum anti-aging drug.
Cancer Protective Effects of Metformin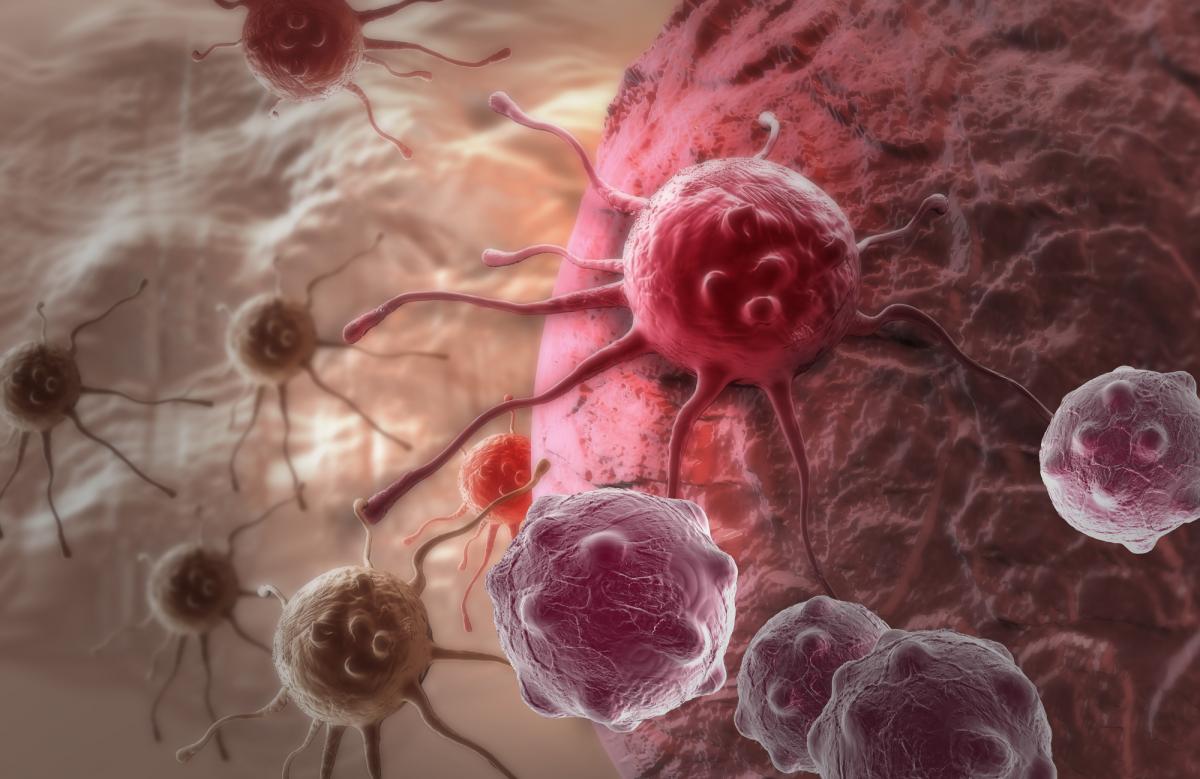 Diabetics have an increased risk of cancer. In a study of head and neck cancers, researchers were surprised to find that diabetic patients had a 46% reduction in risk of developing these cancers compared to non-diabetic patients. What was the reason for this unexpected reduction? The diabetic patients were taking metformin.
Similar effects have been seen for the risk of gastric (stomach) cancers as well, with metformin users experiencing a 55% decrease in the risk of stomach cancer compared with nonusers. Important studies like these have helped to confirm a decade-long trend suggesting that it has anti-cancer properties.
While these studies show that metformin has the potential to reduce the risk of developing cancer, others show its benefits for those who already have cancer.
A study encompassing 27 clinical trials representing more than 24,000 patients found that in people with early-stage cancers of the colon and rectum, metformin use improved recurrence-free survival by 37%, overall survival by 31%, and cancer-specific survival by 42%.
The same study reported similar results for men with early-stage prostate cancer, with metformin use increasing recurrence-free survival by 17%, overall survival by 18%, and cancer-free survival by 42% compared with non-metformin users.
By now, metformin has been studied in the context of total tumor incidence in 17 different target organs, 21 strains of mice, and four strains of rats. It has been studied in cancers that occur spontaneously, and in those induced by 16 different chemical carcinogens from multiple classes, ionizing radiation, viruses, genetic modifications, and high-fat diets, using five different routes of administration.
A whopping 86% of such studies showed that metformin clearly inhibited cancer development and showed zero evidence of cancer stimulation by the drug.
Indeed, as one expert recently put it, maybe it's time "to make this long story short" about metformin: It works to prevent cancer.
Metformin Prevents Cardiovascular Disease
Despite billions of dollars spent on drugs such as Crestor and Lipitor, cardiovascular disease remains the single biggest killer in America. While there are multiple causes of cardiovascular disease, most boil down to the development of atherosclerosis, or "hardening of the arteries."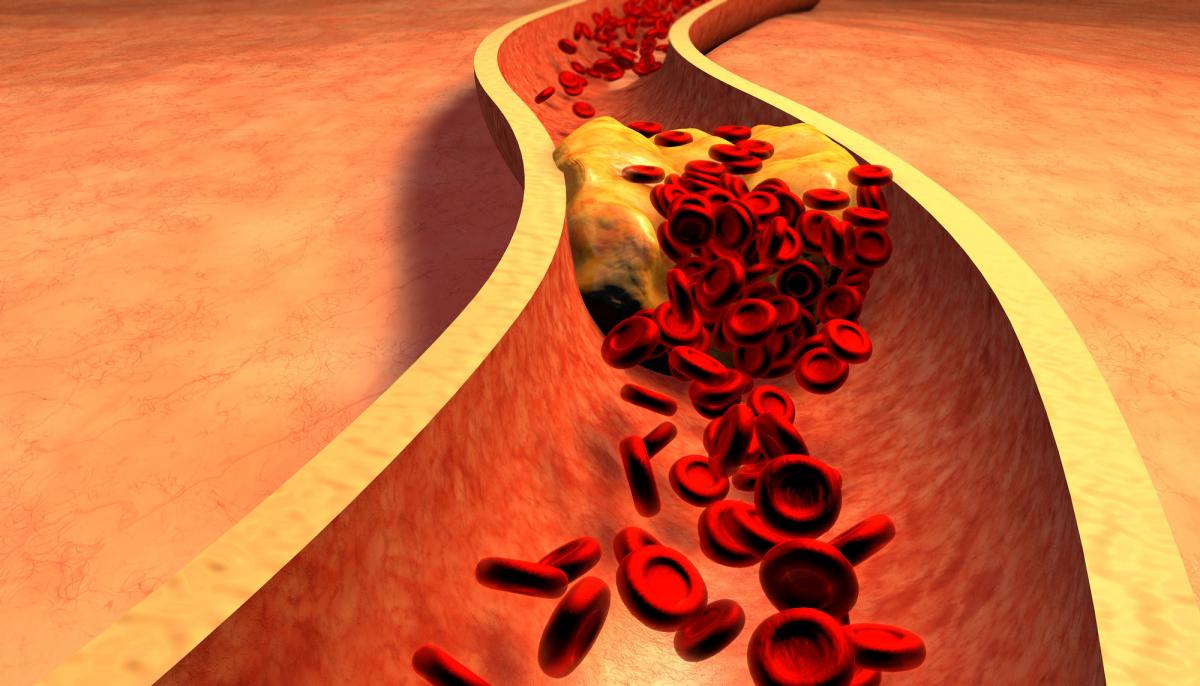 Atherosclerosis is promoted by factors such as oxidation of LDL cholesterol, accumulation of that oxidized fat in arterial walls, and damage to the endothelium, which is the thin layer of cells lining those arterial walls.
Metformin is now known to prevent these early steps in atherosclerosis development.
One of the key ways it does this is by activating the metabolic regulator AMPK. By activating AMPK, metformin:
Mitigates LDL oxidation and the resulting endothelial dysfunction, which slows the development of atherosclerosis.
Reduces the conversion of harmless immune system cells (monocytes) into fat-laden macrophages, an action that reduces their accumulation in vessel walls. It also increases cholesterol export out of those cells, while also suppressing the inflammatory stimulus they normally produce.
Offers critical protection to endothelial cells that line coronary arteries, which supply blood to the heart muscle itself. Specifically, metformin enhances the resistance of endothelial cells to "fat poisoning," the death of endothelial cells in the presence of high fat concentrations. This is highly protective against heart attacks, which occur when coronary arteries, blocked by atherosclerotic plaques laden with fat and inflammatory cells, fail to provide enough blood to the hard-working heart muscle.
Metformin has also been shown to prevent the fragmentation of mitochondria in endothelial cells. Such fragmentation is closely associated with the dysfunction of endothelial cells and is now considered an important precursor of atherosclerosis.
The results of these protective effects have been seen in numerous human studies. In one study, heart attack patients taking metformin had a significant 75% reduction in the risk of dying after 30 days, and a 68% reduction in their risk of dying 12 months after the attack.
Several studies have also demonstrated that metformin reduces the risk of heart attack, and is associated with reduction in stroke, atrial fibrillation (an arrhythmia), and death from all causes.
Finally, a 2016 study showed significant reductions in systolic (top number) blood pressure in nondiabetic people taking metformin. The largest reductions were seen in those having impaired glucose tolerance or obesity.
Obesity itself appears ready to yield to metformin treatment, as we'll now see.
Metformin Reduces Body Weight and Fat Mass
Metformin's ability to activate AMPK makes it especially beneficial in combatting obesity. This is because AMPK is a metabolic regulator that stimulates youthful cellular behaviors such as burning fat (instead of storing it), taking sugar out of the blood, and recycling cellular contents to eliminate toxic proteins.
As a result, metformin can be expected to have important effects on body weight and fat deposits. And indeed, studies show that it fights obesity and reduces body fat mass, even in non-diabetic patients.
This is true in some of the most challenging populations, such as women with polycystic ovary syndrome, a major cause of obesity and endocrine problems in premenopausal women.
In one study, women with polycystic ovary syndrome were treated with 850 mg of metformin or a placebo twice daily for 6 months. During that time, those in the placebo group experienced increases in weight and blood sugar, as expected. Those taking metformin, on the other hand, had significant decreases in weight and blood sugar—with metformin-treated women losing an average of 9.24 pounds. The metformin group also had significant increases in beneficial HDL cholesterol.
Metformin has been found to significantly reduce body weight, body mass index (BMI), and insulin resistance in patients taking modern antipsychotic medications such as olanzapine, aripiprazole, risperidone, and quetiapine. These are impressive results, since major side effects of these drugs include rapid weight gain, loss of insulin sensitivity, and other features of metabolic syndrome.
But by far, the largest group of people fighting obesity are simply aging individuals who are otherwise healthy (nondiabetic). The drug shows promise for this population as well.
An important study in a group of such people—all women with midlife weight gain but normal blood sugars—showed that taking metformin for 12 months reduced mean body weight by 11.6 pounds. In addition, treated subjects had significant decreases in their body fat percentage, a favorable change that can reduce many of the long-term consequences of obesity.
The drug is showing promise in obese but otherwise healthy young people as well. A group of 10-16- year-olds took 2,000 mg per day or a placebo for 18 months. Those taking metformin lost nearly half a pound in fat mass. By contrast, the placebo group gained almost 4.5 pounds in fat mass.
Metformin as Neuroprotectant
There is rapidly growing literature on metformin's potential role in preventing neurodegenerative disorders such as Alzheimer's and Parkinson's diseases. Once again, much of this literature focuses on the ability to activate AMPK, the youth-promoting energy regulator in all of our cells.
One major effect of AMPK activation is the cleanup of accumulated misfolded proteins in brain cells. The accumulation of proteins, such as tau and beta-amyloid, contributes to brain cell death and dysfunction in neurodegenerative diseases.
Thus, it makes sense that metformin might be effective in preventing disorders associated with those proteins. Numerous animal and laboratory studies show that this drug does indeed have such effects. These studies demonstrate that metformin:
Reduces levels of an enzyme that generates beta-amyloid proteins
Decreases the harmful effect of beta-amyloid on brain cell function
Reduces levels of alpha synuclein, another protein that accumulates and causes damage in Parkinson's disease
Prevents the loss of dopamine-producing brain cells in a model of Parkinson's disease
Improves motor coordination in a mouse model of Parkinson's
In 2016, a human study showed that taking 1,000 mg of metformin twice daily for 12 months improved memory recall in a group of older adults with a condition called amnestic mild cognitive impairment (a memory-stealing predecessor of Alzheimer's).
Given the close connections between Alzheimer's and diabetes (it's been called "Type III diabetes"), there is every reason to believe that this versatile drug, through its AMPK-activating properties, will help in the long fight to retain our minds and personalities as we age.
Summary
The world's first clinical trial of a true "anti-aging" drug may be about to begin. But while the study is new, the drug is more than half a century old.
Metformin has been used for more than 50 years to treat type II diabetes. A wealth of recent studies now supports a major role in preventing age-related disorders including cancer, cardiovascular disease, obesity, and neurocognitive decline.
The American Federation for Aging Research (AFAR) has a long uphill road to get this study (called TAME, or the Targeting Aging with Metformin trial) started. They face almost-certain opposition from Big Pharma companies for whom treating—not preventing—aging is a lucrative business.
The good news is that we don't have to wait for this new metformin study to get off the ground. The drug is already available as a prescription medication. And many thoughtful physicians who are presented with the evidence will prescribe it based on its recognized benefits against specific age-related disorders.
There are also nutrients that have been shown to boost AMPK activity and function to lower blood glucose similar to metformin.54-57
via Will Metformin Become the First Anti-Aging Drug? – Life Extension
Save
Save
Save
Save
Save
Save
Save